Husband and wife team making site-driven wines from coastal vineyards in Northern California.
old world style | new world fruit
We employ traditional techniques and minimal handling of the grapes from vineyard to bottle in an attempt to produce wines of place and pleasure.
We do not and will never use any enzymes, harmful filtering products or other unhealthy or unethical additives.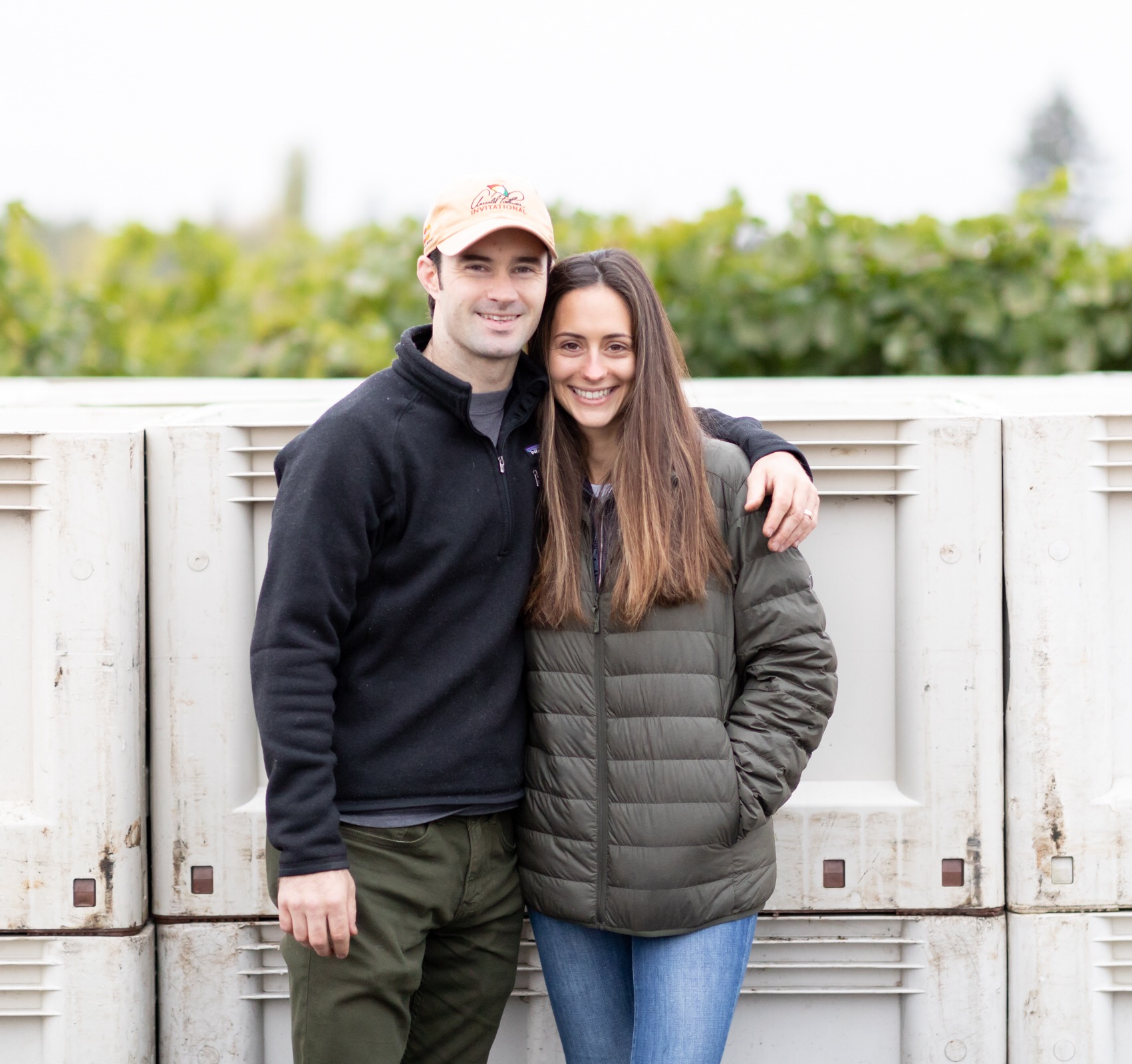 the team
Tom + Ashley Darling
We are East Coast natives who moved cross-country to pursue a dream. Our stories start in Boston and Orlando, then venture through Washington, DC and now continue in Napa, CA.
Amidst sales careers and entrepreneurial endeavors, we became drawn to the elemental lifestyle and requirement of presence when working side-by-side with Mother Nature that the world of wine cultivates.
By taking two steps back to take one step forward, Tom began harvest internships and cellar work coupled with wine science courses at the Napa Valley College. In the Fall of 2017 we made two barrels of Syrah, and thus, Darling Wines began.
Pinot noir
Azaya Vineyard
coming november 2019
"Bright, Feminine, crunchy"
2018 Darling Pinot Noir, Azaya Vineyard, Petaluma Gap
chardonnay
Mill Station Vineyard
coming april 2020
"Citrus, Restrained, acid-driven"
2018 Darling Chardonnay, Mill Station Vineyard, Sonoma Coast
SYRAH
McEvoy Ranch Vineyard
Coming November 2020
"Purple florals, white pepper, savory herbs"
2018 Darling Syrah, McEvoy Ranch Vineyard, Petaluma Gap